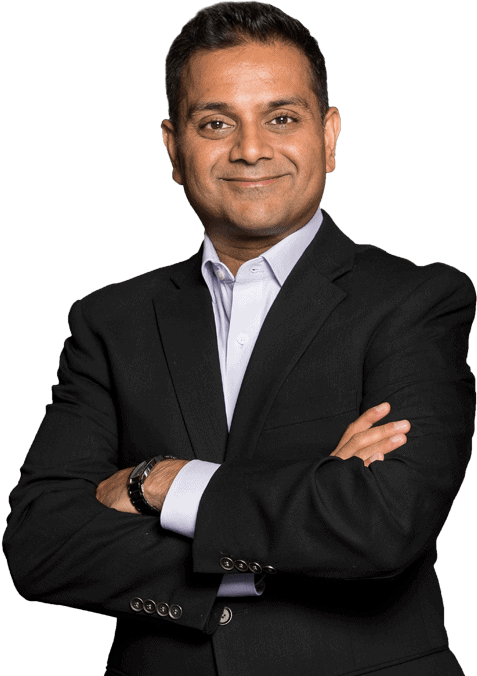 Scientifically change how you think about money so you can increase your revenue and grow your business.
Join us October 14 - 16, 2022
The 3 day event for business owners, entrepreneurs, and income drivers who want to make more money and find fulfillment at the same time.
Ready to create the life of your dreams?
Are you ready to make a change?
You want a wealthy fulfilled life. It's time to rewire and start living it!
What you'll get out of the
WIRED FOR WEALTH VIRTUAL EVENT
WARNING: This is only for those who are ready for change and not afraid of a challenge.
Achieving any goal takes courage and I am here for you.  It doesn't matter if it's financial security, health or fulfillment; the Wired For Wealth Event will help guide you through this journey!
This is a live event that is held virtually for three days. We will begin at 10 a.m. on Friday, October 14, 2022 and wrap up each evening around 8 p.m.. Each day is jam-packed with learning, sharing and experiencing. We will provide you a workbook so Dr. T can walk you through each step-by-step process. We will take breaks for lunch and quick resets, but we encourage you to ready yourself up for complete immersion by already having your water and snacks gathered. The more present you can be in these three days, the more you can commit to yourself, the more you will get out of it. 
This is the moment you've been waiting for. Your life can finally go in a direction that makes it what YOU want instead of satisfying other people's expectations and needs first!
A fresh start, unshackled by past mistakes or broken promises will allow us to create an exciting future where anything seems possible – so don't wait another second before taking control now because time keeps ticking away…
Your health matters. Your health is a reflection of your mental and emotional state. Your brain and nervous system are using your health to speak to you. Let's begin to understand what the messages are trying to tell you.
When you value yourself and when we clear the guilt and resentments, your health will improve. It's science. 

If your body is screaming, it's because you aren't listening. It's time to learn how to listen.
You were created for a reason. Do you feel stuck because you don't know what that reason is? 
In these three days, our goal will be to help you see your purpose, which is how you serve and is an expression of your spirituality. 
This isn't religion, it's service. You were not created to follow others, but to lead yourself.   
You will be asked to turn off the fantasy and shine the light of reality on who you are. This is freedom. 
Master your greatest asset
You've tried "positive thinking" and it makes you more depressed. You've read books, made lists and then burned them. Now you're burned out. Why do you still feel lost? The doctor will lay it out for you. And the best part is, you get to ditch all that garbage! 
Learn how to make decisions. Learn what part of your brain is holding you back and how to develop the part of your brain that will propel you forward.  
You've tried so many things and nothing lasts. Science will show you why and how to make lasting changes.
Make money doing what you love
Whether you are an employee, an entrepreneur, (or want to be one) or someone who is stuck somewhere in the middle, we will rewire your thoughts about work and money so that you can create the revenue you want without grinding harder, 10x-ing anything or burning your life to the ground. 

We are talking about sustainable, natural energy to create and serve inside of your values and purpose. Not more cups of coffee that taste like fear and resentment.
Love the people you love. For real.
At the heart of it all so many people have a deeply held belief you can have money or love, but not both. If you are trying to create money, your family and love life suffers. If you give attention to your family, work suffers.
Meanwhile, you get very little appreciation for what you're giving to your relationships, and drama and chaos always seem to find their way back in. 
Are you ready to learn how to stop the cycle? You can have both love and money.
You've tried so many things and nothing lasts. You are not alone. Science will show you why and how to make lasting changes.
you are backed by a strong community.
Get RYL 3 Day Virtual Experience
Hear what people have to say
about the Wired For Wealth VIP Event!
Are you still wondering if Rewire For Wealth is right for you? Hear what previous attendees have to say about their experience...
"This experience has been so inspiring to me! One of the most eye-opening things I learned was that self-improvement is really a myth.
We have already been made perfect by our creator. To continue in growth and development is really key!
I would highly recommend doing what you can do to get to a Dr. T event! Life-altering!"
– Maureen P.
Get comfortable with growth
"Today we learned more about ourselves. We learned how we can grow as individuals and become what we want in life. Dr. Trivedi taught us that in order to live the life we want, we have to experience new things,
adopt new perspectives, and get out of our old ways of thinking. We are excited to serve and grow more as a couple.
"
– The Roberts
"One thing that has changed for me is my impact. From a very young age, I always thought my life was not worth living.
Today I feel energized because I know my life has value and I see exactly how I am creating an impact
in other's lives!"
– Jennifer P.
"I learned that tangible success is a by-product of our own self-awareness. I have applied this to my career, but most importantly, my whole mental game has changed."
– Reena M.
"Dr. T helped me gain mental clarity, clear a past trauma and changed my mindset with work and my marriage.
I have increased my take-home revenue by 153% and my husband and I have decided to grow our family.
"
– Dr. Shauna M.
Dr. Trivedi is helping people transform their lives at this event. Will you show up for your own transformation?
Dr. Trivedi is a media personality and the author of "Chasing Success: Lessons in Aligned Performance." He has been featured on CBS, NBC, Fox News, Shape Magazine, and Global News.
Dr. Trivedi began his career by building one of the largest healthcare clinics in the country. He has been studying the science of success, fulfillment and human behavior for 27 years. Dr. T is an expert in rewiring people's brains to turn stress into success.
In 2021 Dr. Trivedi and the Aligned Performance Institute was named as one of the Inc. 5000 fastest growing companies.
He is sought out by entrepreneurs and future entrepreneurs to rewire their thinking so they can transform their money, business and life.
Current one-on-one clients include the WNBA stars, professional golfers, Olympic tennis players and corporate executives. While he does work with celebrity clients, he also teaches thousands of people just like you all over the world. His most elite courses and events have hundreds of attendees all looking for the secret that mainstream culture does not provide. 
You have tried so many things….
And nothing really helps. Even if it helps for a little while, it doesn't last. Stop judging yourself for that.
It is your responsibility to take charge of your life and to "know thyself." It will be the greatest never-ending journey you experience.
But here's the good news...
You don't have to endlessly suffer on that journey. You CAN enjoy it. We hear students tell us all the time that they can't believe how good life is. Just the other day a woman told us that because she has done the work, "Life is so interesting now. It is no longer exhausting!"
What would it feel like to wake up every morning and be excited for the day? What if you could reflect on past traumas and feel the warm glow of love and affection, instead of dredging up all the pain?
Nobody else can do this for you.