Limited Time Only: Join The 5 Day Think Wealthy Entrepreneur Challenge, Absolutely FREE!
Unlock Your Full Potential: Join Dr. Rewire's Think Wealthy Entrepreneur Challenge for a Healthier, More Successful You!
Discover Dr. Rewire's Scientific Strategies to Transform Your Health, Wealth, and Relationships in Just 5 Days.
The Next 'Think Wealthy Entrepreneur Challenge' Starts April 10-14th, 2023!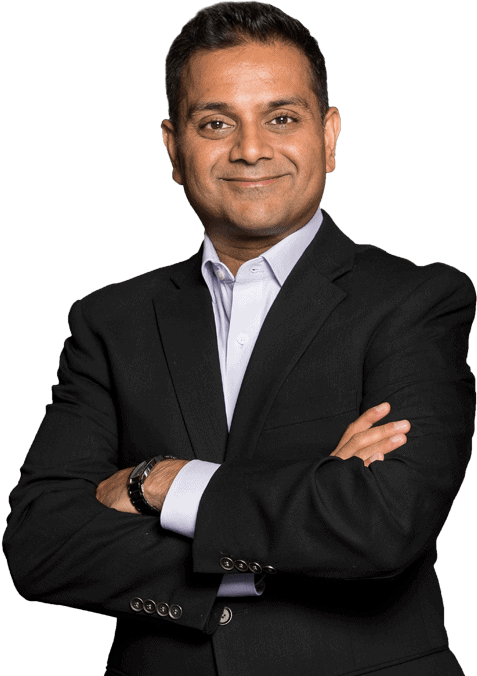 Registration Ends April 10th at 1pm CST
Take the Think Wealthy Entrepreneur Challenge and Transform Your Life and Business in Just 5 Days
What Does "Unlocking Your Full Potential" Mean to You?
Are you an entrepreneur who is ready to take your performance to the next level and reduce stress? Do you feel like you're hitting a glass ceiling and struggling to achieve the success you desire? If so, you're not alone.
Many entrepreneurs experience stress, weight gain, unhealthy eating habits, and a loss of work-life balance. You may find yourself relying on caffeine and working long hours to get everything done. You want to be present for your family and enjoy your time with them, but it feels like there's never enough time in the day.
If you're ready to make a change, we invite you to join the Think Wealthy Entrepreneur Challenge with Dr. Alok Trivedi, also known as Dr. Rewire, and transform your health, wealth, and relationships. With a science-backed approach that has attracted clients such as CEOs, celebrities, professional athletes, and entrepreneurs.
Dr. Trivedi is an expert in rewiring the fear, beliefs, and habits that hold people back from achieving their dreams. With 27 years of study and practice in entrepreneurial health, the science of success and fulfillment, and human behavior research, Dr. Trivedi has developed his own approach and tools to help people rewire their brain and achieve the life they've always dreamed of.
He's been featured on Times Square, Amazon Prime, Entrepreneur Magazine, Shape Magazine, Inc 5000, Global News and many more. He designed this challenge for entrepreneurs who want to make more money, improve their communication in relationships, and regain a healthy performance.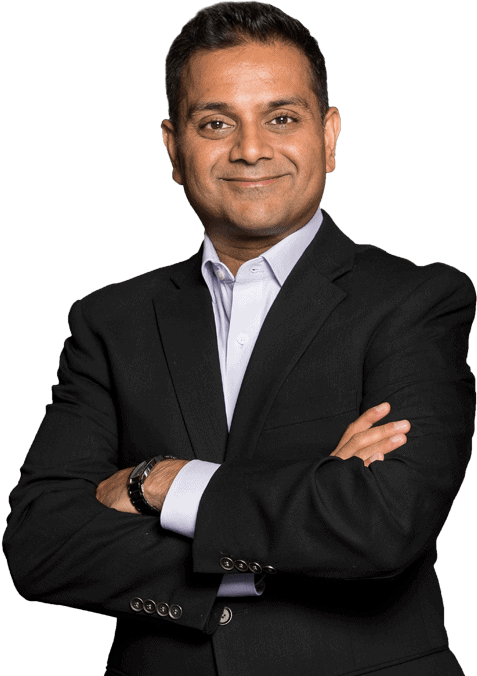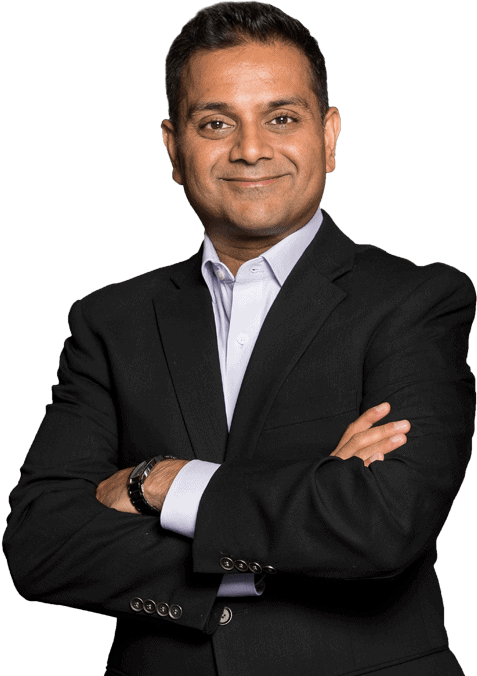 During This Challenge,
The High Performance Doctor
Will Help You Gain…
If You Want To Gain Any Traction From The Bullets Above, Then I Want To Invite You To Join The Think Wealthy Entrepreneur Challenge And Make the 5 Shifts to Success…In 5 Days Or Less!
Real Results from Real Entrepreneurs: See the Impact of Becoming A Wealthy & Healthy Entrepreneur
"I saved over 300k in less than an hour"
Dr. Alphonse Simeone - Chiropractor
"Evolving through the emotions paved the way to my million-dollar deal"
Joe Marques - Real Estate Investor
"Jumped over $750,000 in 11 months"
Joe Ward - Senior National Sales Director
"64% growth in my business lead to ownership"
Jackie Choury - Financial Services
"My practice is up 153% in 6 months"
Dr. Shauna McLain - Chiropractor
Time Sensitive: In less than 60 minutes per day, this 5 day highly-interactive challenge will help you laser target your mindset to prepare for each day to be energized and focused to take on the day and to be present when at work or at home.
Transform Your Life with the Science-Backed Approach of Dr. Alok Trivedi
During this challenge, you'll discover new strategies for increasing your performance and reducing stress. You'll learn how to make small changes that will have a big impact on your life and business. By the end of the challenge, you'll have the tools you need to make a mental shift that will help you achieve your goals and break through the glass ceiling.
Best of all, there is no cost to the challenge! You have nothing to lose and everything to gain. So if you're ready to make a change, sign up now and take the first step towards becoming a healthier and more successful entrepreneur.
Join the Think Wealthy Entrepreneur Challenge to Achieve Your Goals Without Sacrificing Your Health or Family
You've made it this far down the site now let's be honest…
You're driven, passionate, and ambitious – you've worked hard to build a successful career and provide for your family. But at what cost? You've been sacrificing your health, your relationships, and your work-life balance for too long, and it's taking a toll. You know you're capable of achieving more, but you're stuck in a rut, hitting a glass ceiling that's keeping you from reaching your full potential.
It's time to make a change. Join the Think Wealthy Entrepreneur Challenge with Dr. Alok Trivedi and unlock your full potential. Imagine waking up feeling energized, focused, and ready to take on the day. Imagine being able to balance your work and personal life, without sacrificing one for the other. Imagine feeling confident, empowered, and fulfilled – and seeing real results in your business and personal relationships.
It's not just about making more money or achieving more success. It's about living a life of purpose, inspiration, and meaning. And with Dr. Trivedi's science-backed approach and tools, you'll be able to rewire your brain, shift your mindset, and achieve the life you've always dreamed of.
Don't wait any longer to make a change. Join the Think Wealthy Entrepreneur Challengetoday and start your journey to a healthier, more successful, and fulfilling life.
Frequently Asked Questions
The challenge takes place over 5 total days. We have calls every weekday with a special bonus Q&A call. Each call takes place at 11 am PT / 12 pm MT / 1 pm CT / 2 pm ET. 
Each call takes approximately 60 minutes. There will also be suggested daily homework that should take no longer than 1 hour to complete (some only take 5-10 minutes). So throughout the challenge, expect a 2-3 hour time investment per day. 
© Dr. Alok Trivedi | DASH Enterprises Inc.
Need help? Email or call the team!
312-508-5188 ‣ info@drrewire.com